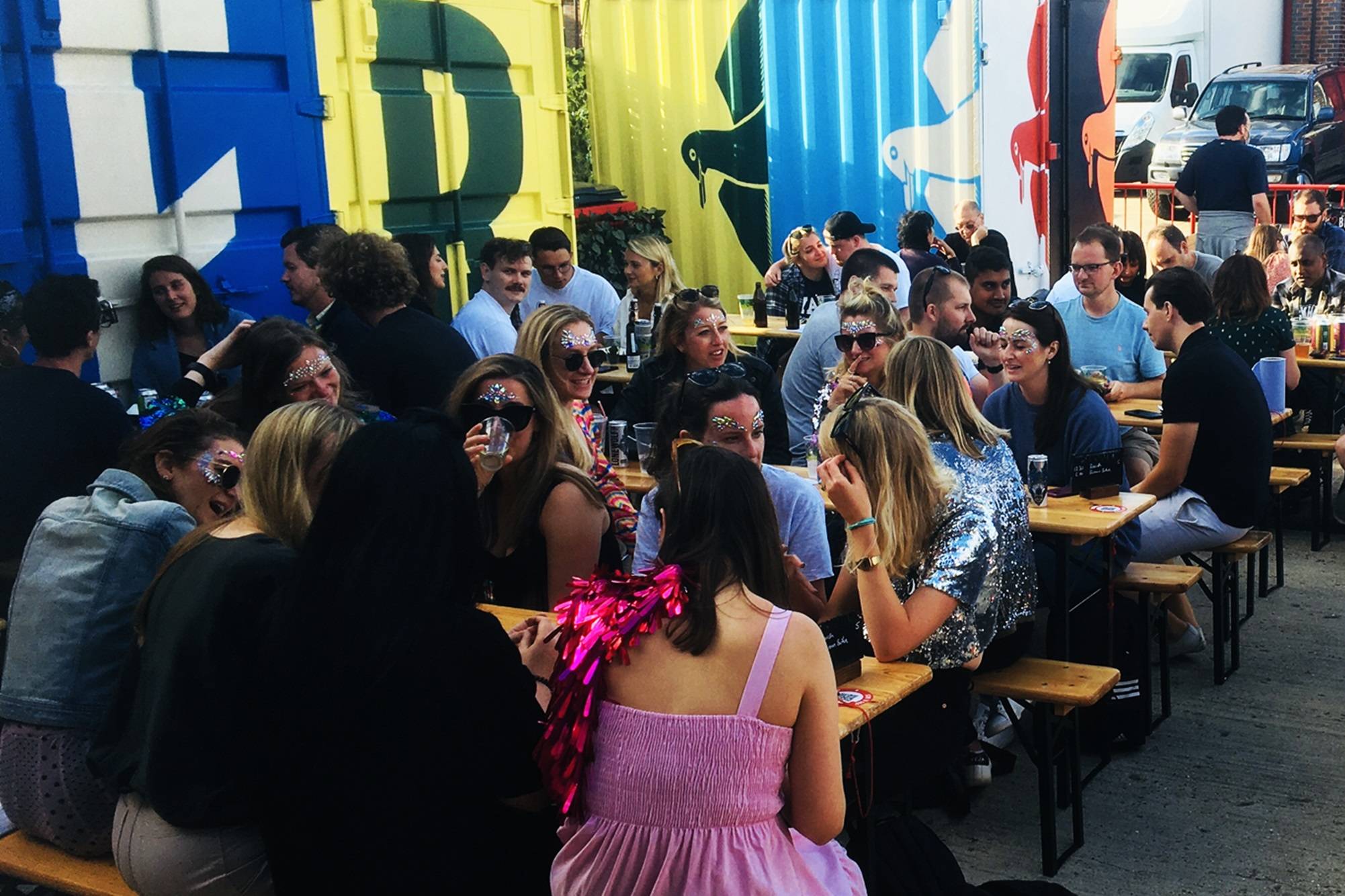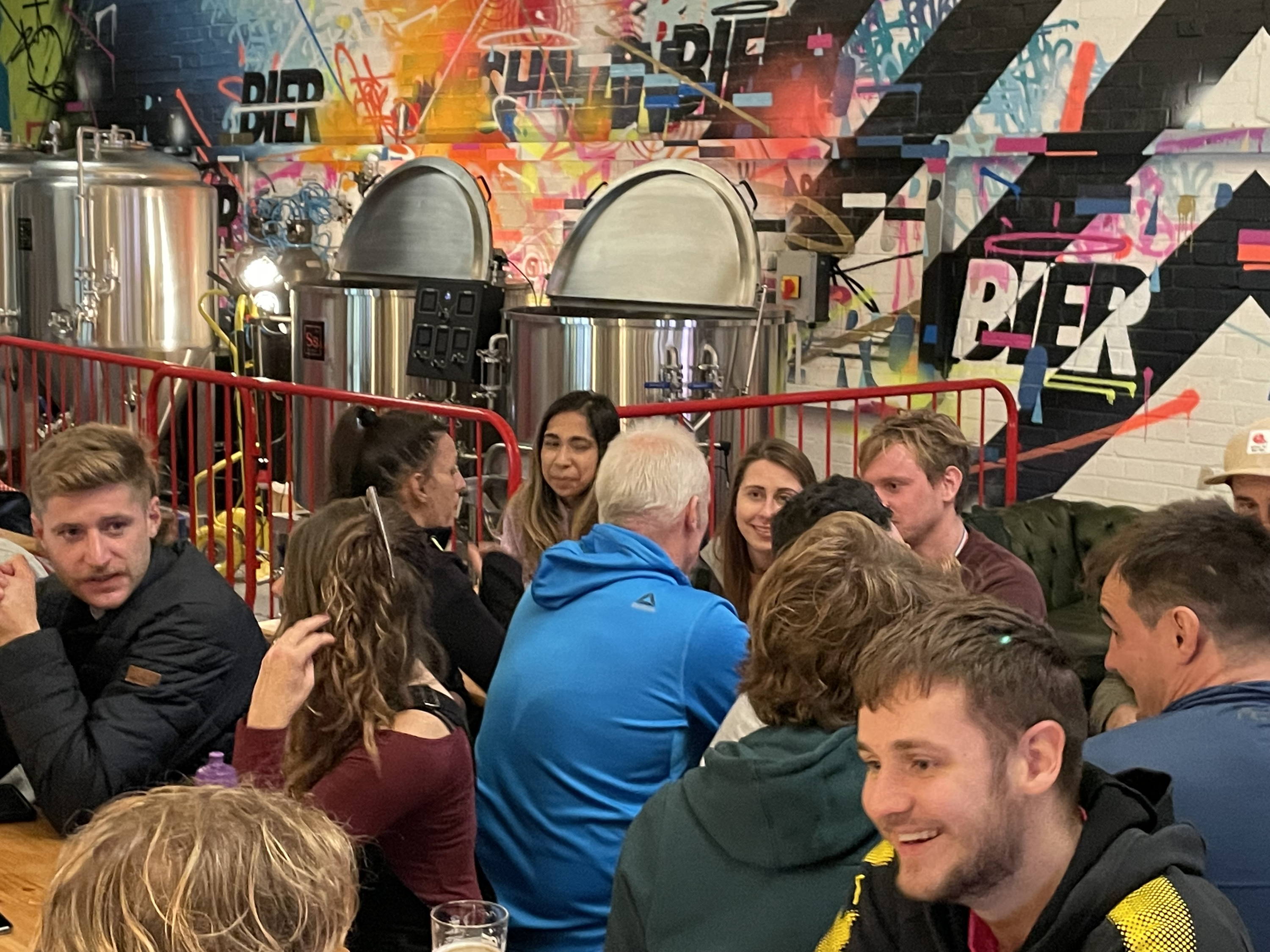 BREWERY TAPROOM
We're open Thursday and Friday 5pm - 10pm and Saturday 1pm - 10pm.
We have capacity for around 60 people inside the brewery in our lovely heated taproom, whilst outside in the beer garden we have space for about 60 people with giant event gazebos to ensure you are dry and covered if the weather is not perfect. You can book and be assured of a space or just pop down and join in the fun.
We always keep some tables inside and outside avaialble for walk-ins, so while it is great to book there's always room to fit you in if you just pop down to see us.
Please note that due to health and safety, we are unable to accommodate dogs and children under-16 inside the brewery. They are however very welcome outside in the beer garden, which is covered in the event of poor weather.

BREWERY BEER GARDEN
Seating in the sun enjoying a beer in the brewery beer garden is the perfect way to while away the hours. If we don't fancy the look of the weather then up go the gazebos to keep you warm and dry.
FOOD
What could be bettter than having some of the best street food in Brighton while you relax with great beers, listen to cracking music and hang out with friends. Every day we open you can be assured of there being stunning street food to go aloing with your drinks.
There's always something delicious to try whether its Japanese, Greek, Mexican, Vegan, Modern British, Dutch, Middle Eastern or Caribbean. We're lucky to know a lot of wonderful street food specialists in Brighton and love partnering with them at the brewery. In the spring and summer months we have street food, when the weather is colder we also provide a range fo delivery options for customers from great local restaurants.
Cheers!